Hangzhou Regional Center (Asia-Pacific) for Small Hydro Power (briefed as HRC), as the only specialized research institute of promoting and providing technical services for the development of rural hydropower and electrification in China, was set up in 1981 with the co-sponsorship of Chinese government and UN organizations including UNDP and UNIDO. HRC serves as the window of international cooperation with other countries in small hydropower field, and SHP Special Committee of China Society of Hydroelectric Engineering and Hydropower Special Committee of China Water Conservancy Society are affiliated. Domestically, HRC is called National Research Institute for Rural Electrification, MWR (NRIRE).

As time passes by, it has been nearly 40 years since HRC got involved in international exchange and cooperation in the field of small hydropower. The accumulation of international resources and talents has laid a good foundation for international exchange and cooperation. HRC has long been in international scientific and technologic cooperation with the other developing countries in renewable energy and rural electrification, and has been offering technical and consultancy services in small hydropower to the other developing countries based on its professional advantages and China's foreign-aid policy and capital. Up to now, HRC has made great achievements in international cooperation in small hydropower with the countries along the Belt and Road.

In the past nearly 40 years, entrusted by Chinese Ministry of Commerce, Chinese Ministry of Water Resources, Chinese Ministry of Science and Technology, UNDP, UNIDO, FAO, ILO, the ASEAN Secretariat, etc., HRC has, by the end of 2016, hosted with success 86 training workshops, seminars, ministerial-level seminars on small hydropower, rural electrification, water resources, renewable energy, climate changes etc. for over 1795 technicians and officials from 112 countries, among which there are many countries along the Belt and Road in Central Asia, South Asia, Eastern Europe including Uzbekistan, Kyrgyzstan, Tajikistan, Pakistan, Vietnam, Laos, Cambodia, Thailand, Myanmar, Malaysia, Indonesia, the Philippines, India, Bangladesh, Turkey, Poland, Romania, Bulgaria, Serbia, Montenegro, Macedonia as well as countries in Africa including Egypt, Ethiopia, Kenya, etc. The contents of training workshops mainly cover small hydropower planning, design, feasibility study, hydrology, geology, water conservancy, electromechanical equipment, automation, economic appraisal, environment evaluation, operation and maintenance of power plants, investment and financing of small hydropower, micro hydro and containerized hydropower plant, etc. as well as hybrid energy system, green ecological hydropower, water resources management, flood control and disaster mitigation, dam construction and management, water-saving irrigation, climate change, etc.

In recent years, HRC has not only conducted many training programs entrusted by Chinese Ministry of Commerce and Ministry of Science and Technology, but it has also applied for many multi/bilateral training workshops or seminars funded by China-ASEAN Cooperation Fund, APEC Fund and UNDP Perez-Guerrero Trust Fund. Meanwhile, HRC offers trainings of operation, maintenance and management as well as technical support to Chinese enterprises working in overseas market. HRC's foreign-aid trainings have successfully been expanded in training venues from domestic to foreign locations, in training forms from multi-lateral to bilateral, in training languages from English to English, French, Russian, etc. in level of training from workshop to seminar to ministerial level, in contents of training from small hydropower technology to water conservancy, renewable energy, etc. Besides, HRC has innovated the mode of education/training based on means of virtual technology, cloud technology and internet plus to enhance the width and depth of capacity building for the developing countries. Moreover, the scale of education/training has been expanded gradually. In collaboration with ASEAN and African Union, HRC plans to set up training centers in Indonesia and Ethiopia, and research and training center on renewable energy technology in Uganda.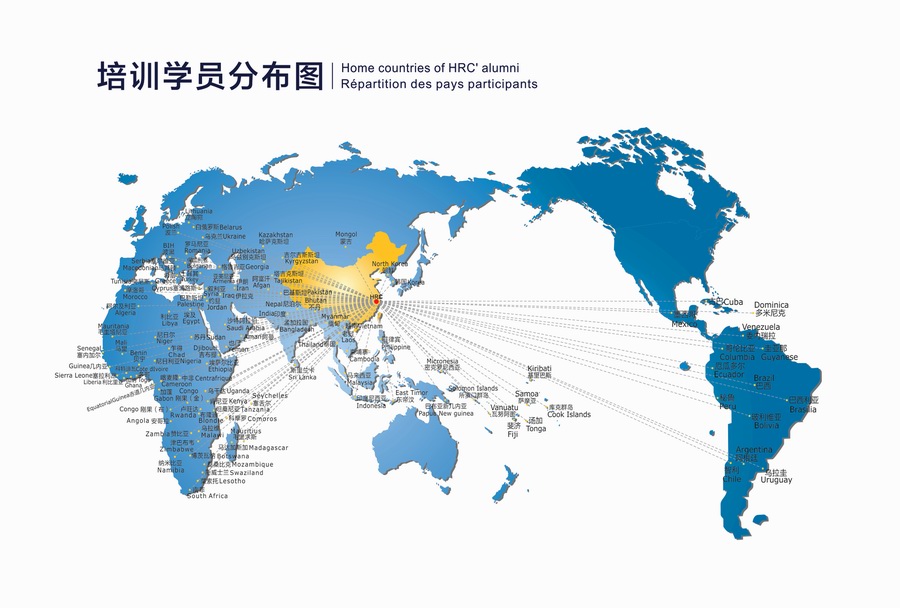 Fig.1 Distribution of HRC's Training Participants

Recently, in response to the "going global" policy, and based on the international resources accumulated in the international training and cooperation in the past years, HRC has successfully offered to over 100 projects in 50 countries services including supply of electromechanical equipment, installation services, consultation and design. Besides, HRC once did preliminary planning of hydropower resources for Serbia, Laos, etc. Those projects have promoted industrial cooperation and created good social and economic benefits, and pushed the export of small hydropower technology and equipment especially in Zhejiang province. Meanwhile, it effectively facilitates the development of clean energy and construction of rural electrification, which benefits both the local government and its people.

Over the past years, under the framework of government cooperation, HRC has taken advantage of its technical strength and influence to implement multi/bilateral technical cooperation in the field of small hydropower and other renewable energy. Through joint research, demonstration projects construction, technology transfer and popularization, HRC has made remarkable achievements in the development of renewable energy including small hydropower and the construction of rural electrification, and was awarded "International Sci-tech Base of Renewable Energy and Rural Electrification of Zhejiang Province". Besides, HRC has carried out cooperation of mutual benefits and exchange in line with the national strategy of "Belt and Road Initiative". Furthermore, HRC has established a center abroad of hybrid energy power generation, and the equipment and technology of hydro, wind and solar complimentary system has already been widely applied abroad. HRC has successively carried out technical exchange and international cooperation with America, Canada, Australia, Italy, Pakistan, Nepal, Vietnam, Indonesia, Malaysia, Laos, Serbia, Macedonia, Turkey, Ethiopia, Rwanda, Uganda, Kenya, etc. in the field of "small hydropower technology", "multi-energy complimentary power generation system", "off-grid solar power generation technology". Besides, many provincial and state level projects have also been accomplished including "China-Pakistan Joint Research Center for Small Hydropower", "Water Flow Type Generator Technology", "Distributed Power Supply and Equipment of Hydro-based Multi-energy Complimentary System" and "Research & Sharing on Rural Electrification Mode Based on Clean Energy".

In cooperation with Pakistan Council of Renewable Energy Technologies (PCRET), HRC has completed the foreign-aid project of Chinese Ministry of Science and Technology "China-Pakistan Joint Research Center for Small Hydropower", which received vigorous support from both governments. On April 20, 2015, Chinese President Mr. Xi Jinping together with Pakistani Prime Minister Mr. Nawaz Sharif unveiled the nameplate for "China-Pakistan Joint Research Center for Small Hydropower" and the other 7 projects cooperated by both countries during his state visit to Pakistan.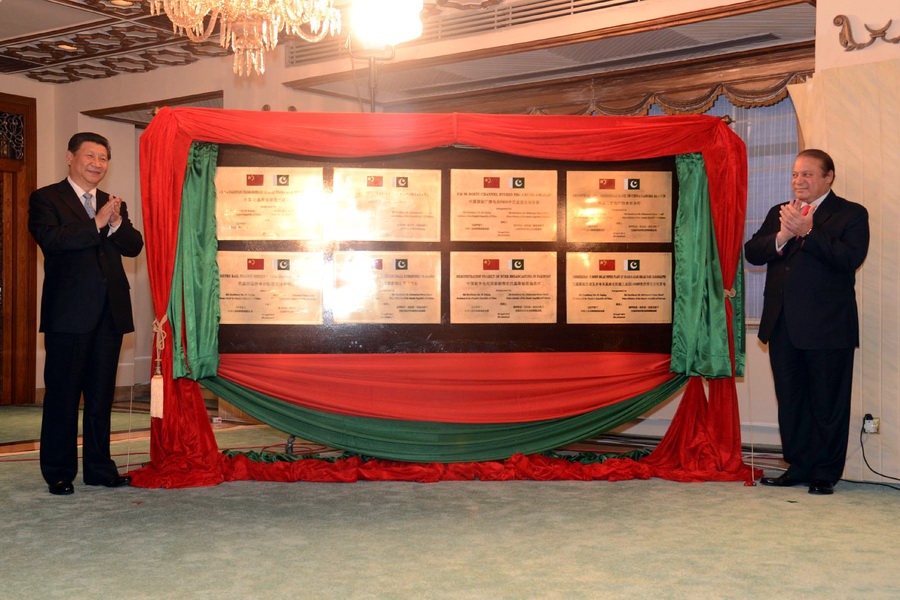 Fig. 2 Chinese President Xi Jinping unveiled together with Pakistani Prime Minister the "China-Pakistan Joint Research Center for Small Hydropower" and the other 7 cooperative projects


HRC has maintained a friendly and trustful relationship with Institute for Hydro Power and Renewable Energy (HIR), Vietnam. Both sides have for many times applied successfully to their own governments for international sci-tech cooperation projects. In 2011, both sides successfully applied to Ministry of Science and Technology of both countries for the long-term intergovernmental exchange project---Emergency-supporting Technology for Rural Hydropower against Disasters Caused by Climate Change. Both sides have worked together to do research on "black start" of small hydropower and emergency safeguard technology of rural hydropower against disasters.

HRC has also applied and conducted "Research & Sharing on Rural Electrification Mode Based on Clean Energy" funded by China-APEC Cooperation Fund, and carried out exchange and cooperation with Vietnam and Indonesia in the field of clean energy-based rural electrification construction, and meanwhile offered personnel training to the two countries, sharing advanced technology and success experience in China's rural electrification. The three parties have also formulated a plan of cooperation.

With great aspirations, HRC is making every effort to fulfill its goals. In this new era of development, HRC is planning its strategy and action scheme on international exchange and cooperation in small hydropower. Looking forward to the future, against the backdrop of the "Belt and Road Initiative", and with the great support of Chinese government and international organizations, HRC is firmly convinced that we are able to turn "China-Pakistan Joint Research Center for Small Hydropower" to "SHP R+D & Pilot Base for South Asia". Centered in Indonesia, HRC is planning to set up "China-ASEAN technology Transfer Center on Renewable Energy". In collaboration with African Union, "China-Africa Technology Transfer, Research & Training Center on Clean Energies & Rural Electrification" will be set up in Ethiopia. Centered in Serbia, HRC is planning to set up "China-West-Asia, East-Europe-Caucasia SHP Technology & Equipment Development Base".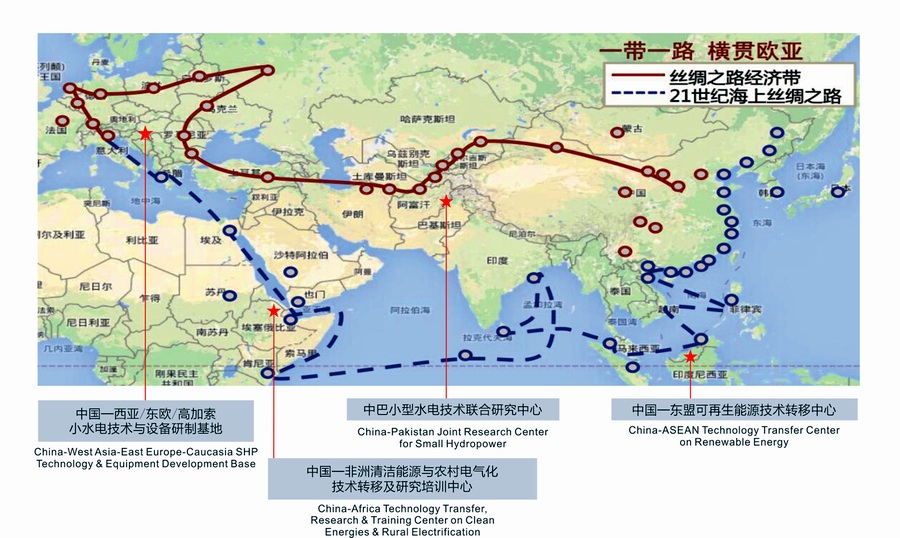 Fig. 3 Distribution of 4 Overseas Centers to be Built by HRC

We are deeply convinced that HRC, with a history of nearly 40 years in international training, exchange and cooperation, will be in high and active spirits to forge ahead to start a new journey of international exchange and cooperation in small hydropower on a larger scale and at higher level to better respond to the "Belt and Road Initiative" and build up the Chinese Dream as well as HRC Dream, embracing a more brilliant future.