---Entrusted by the Ministry of Commerce of China and organized by HRC, 2018 Seminar on Small Hydropower and Rural Electrification for Francophone African Countries was held successfully in Hangzhou from 7 to 27 August. 41 officials from 12 Francophone African Countries including Algeria, Madagascar, Senegal, Comoros, Burundi, Niger, Djibouti, Cote d'Ivoire, Democratic Republic of the Congo, The Republic of Congo, Mali, and Equatorial Guinea came to attend the seminar. Based on the concerted efforts of all lecturers, participants and HRC training team, this seminar has achieved fruitful results. This seminar is the 104th one implemented by HRC.
During the seminar, lectures covering the topics of proven technology and practical experience in the field of renewable energy such as small hydropower and rural electrification were delivered. Besides, site visits to the world famous Three Gorges Project, typical hydropower stations, wind farm and equipment manufacturers were arranged. Moreover, country reports were presented by participants on rural electrification, hydropower development and other subjects based on their national conditions, and in-depth discussions on relevant cooperation were made between participants and HRC staffs.
Mr. Fan Aihua, Division Chief from Zhejiang Provincial Department of Commerce and Mr. Xu Jincai, Director General of HRC, were present at the closing ceremony, and awarded the certificates to all the participants.
The seminar was warmly welcome and highly evaluated by the participating countries. Mr. Bredoumi·Kra Leon from the Ministry of Petroleum, Energy and Renewable Energy of Cote d'Ivoire, expressed their high respect to the government of China, extended their sincere gratitude to the Ministry of Commerce of China and HRC, and gave high evaluation and full affirmation to the seminar on behalf of all the officials. He hoped that more cooperation could be achieved with HRC, and a communication network could be established. With the technology and experience in small hydropower and other renewable energies they learnt from China, they could accelerate the progress of rural electrification in Africa, especially in francophone African countries, improve the living standard of local people, and promote the sustainable socio-economic development as well.(2018-08-31)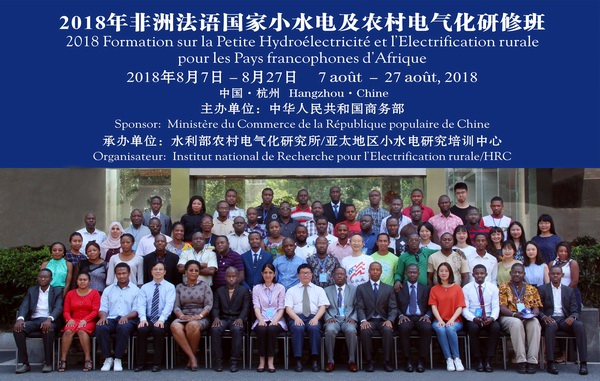 Group Photo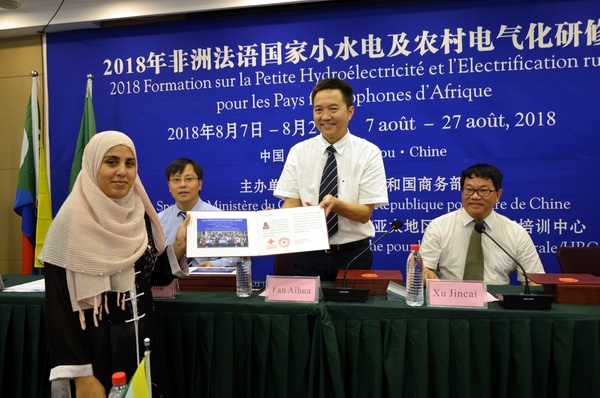 Closing Ceremony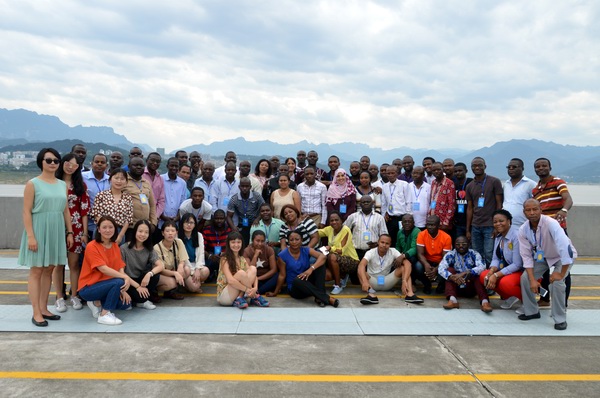 Site Visit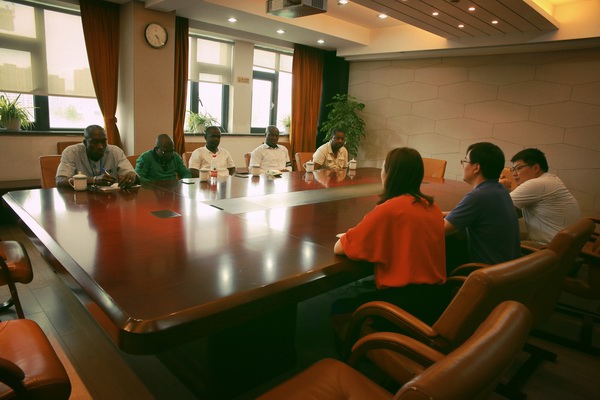 Discussion on Cooperation