---Entrusted by the Ministry of Commerce of China and organized by HRC, 2017 Seminar on Small Hydropower and Sustainable Development of Rural Communities for ASEAN Countries was held successfully in Hangzhou from 14 to 27 September. 19 officials from Indonesia, Laos, Vietnam, etc. came to attend the seminar.
During the seminar, officials enjoyed the specific lectures covering the advanced technology and proven experience in the field of small hydropower (SHP) and rural community sustainable development. Site visits were arranged to Three Gorges Project, Gezhouba Water Conservancy Project, and other typical hydropower stations and relevant manufacturers, which enables officials to have a comprehensive understanding about China's achievement in promoting the sustainable development of rural communities through SHP development and rural electrification program, and also laid a solid foundation for future cooperation among all the participating countries. Furthermore, the representative from each country delivered country report respectively. Based on full communication and sharing of technical experience and project information, an in-depth discussion on how to carry out effective cooperation in related fields was conducted between officials and HRC specialists.
Under the common efforts of professors, officials and HRC's management team, the 14-day seminar was highly evaluated by the participating countries, and its successful fulfillment will definitely enhance further cooperation in the field of SHP and rural electrification between HRC and relevant departments in ASEAN countries and promote sustainable development of rural communities for ASEAN region.
Mr. Fan Aihua, Division Chief of Department of Commerce of Zhejiang Province, and Mr. Huang Jianping, Deputy Director of HRC, presented at the grand closing ceremony and issued the certificates to officials which were granted by the Ministry of Commerce of China. (2017-10-11)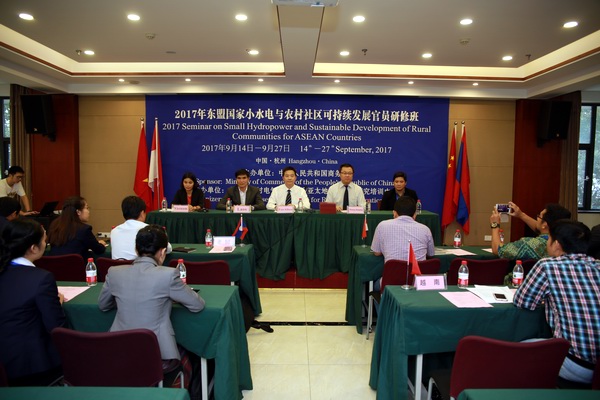 Closing Ceremony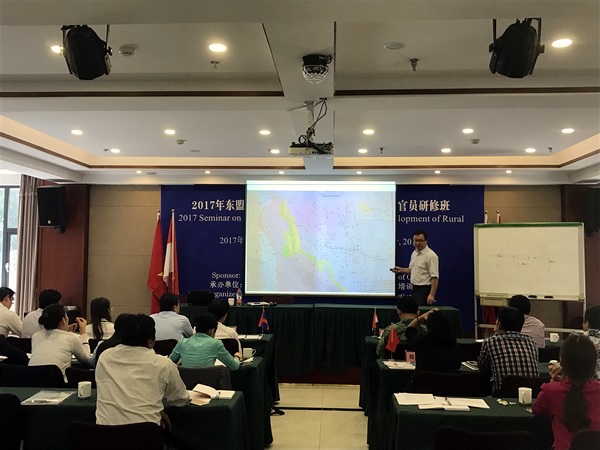 Specific Lectures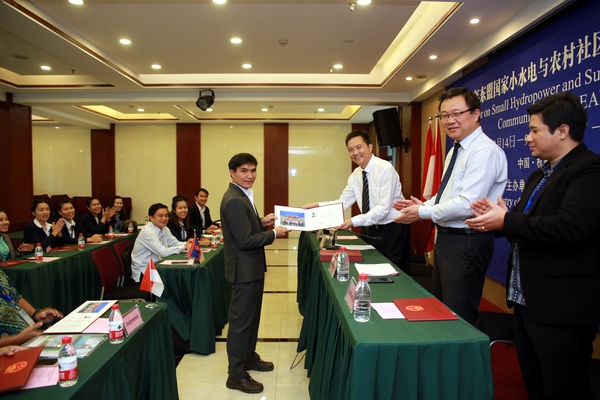 Issuing of Certificates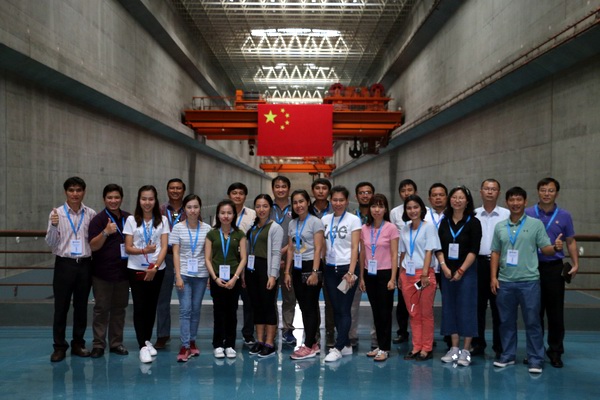 Visiting Three Gorges Project