---Just before the "Belt and Road Forum for International Cooperation" held in Beijing, from May 12 to May 14, the "Seminar on Renewable Energy and Off-grid Hybrid Power Generation System for East African Countries" sponsored by Perez-Guerrero Trust Fund (PGTF) was held in the venue of "Africa Technology Transfer, Research & Training Center on Clean Energy & Rural Electrification" by the National Research Institute for Rural Electrification, MWR of China (also known as Hangzhou Regional Center (Asia-Pacific) for Small Hydro Power) (HRC). There were in total 24 participants from East Africa countries including Ethiopia, Kenya, Rwanda, Tanzania, and Uganda present at the 3-day-long seminar. Mr. Chen Ning, the Counselor of the Mission of the People's Republic of China to the African Union, Dr. Nurelegne Tefera, President of Addis Ababa Science and Technology University (AASTU) and Dr. Xu Jincai, Director General of HRC attended and addressed the opening ceremony.

The seminar covered lectures, study tour and technical discussions. Representatives from HRC, AASTU and ZTE Ethiopian Branch made presentations on renewable energy technologies and development. Participating representatives from Kenya, Rwanda, Tanzania and Uganda made country reports at the seminar, sharing the expertise of renewable energy and the status of development in East Africa. Besides, the participants visited a wind farm, for which Chinese company provided EPC services with joint investment. Resolution for future cooperation was also reached and signed.

This seminar is an important event of scientific and technical cooperation of "Africa Technology Transfer, Research & Training Center on Clean Energy & Rural Electrification" which was jointly set up by HRC, AASTU and TE Ethiopian Branch. This center is the second for technical transfer and training set up by HRC abroad, and is located in Addis Ababa, the capital of Ethiopia and headquarters of African Union. More trainings and seminars will be sequentially organized by this center in Ethiopia, East Africa countries and African Union countries in order to promote capacity building for the development of clean energy and rural electrification in the African countries. (2017-05-22)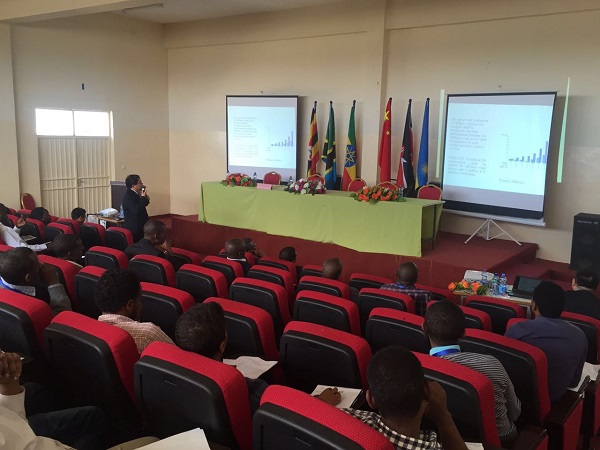 Presentation by Dr. Xu Jincai, entitled "Renewable Energy Development and Rural Electrification in China"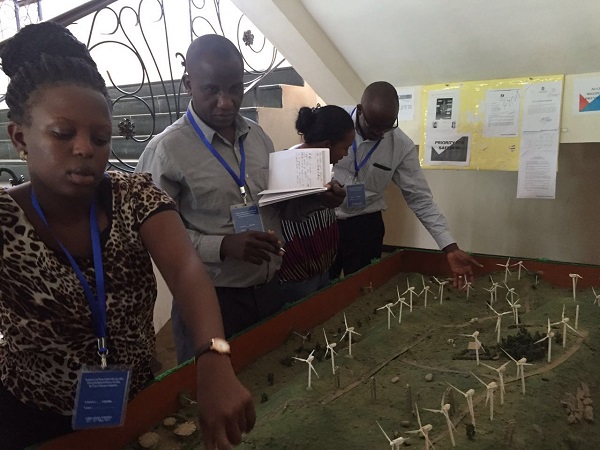 Study Tour to a Wind Farm
Demonstration at the Control Room of the Wind Farm